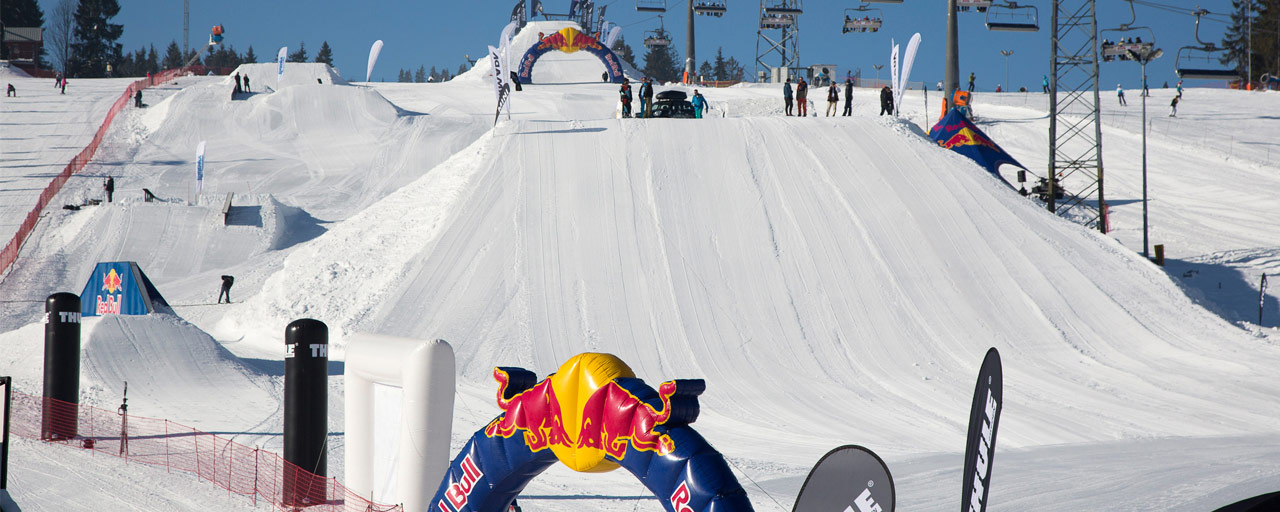 Since 2004 the most spectacular winter event in Poland.
For 17 years Winter Sports Festival former known as the Polish Freeskiing Open has been attracting skiers from whole over the Europe. It all started in 2004 in Zieleniec with competition that gathered best skiers from Poland and Czech Republic.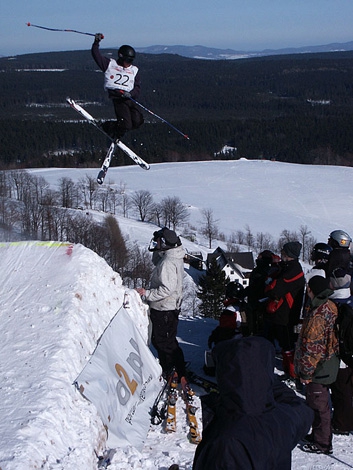 Big Air in 2004 🙂
In 2009 the event was held for the first time in Zakopane. Steffen Hamre from Norway took the top spot with Oscar Scherlin from Sweden in second and James Woods in third spot. Szczepan Karpiel-Bułecka was fourth and became the first Polish Champion in Freeskiing.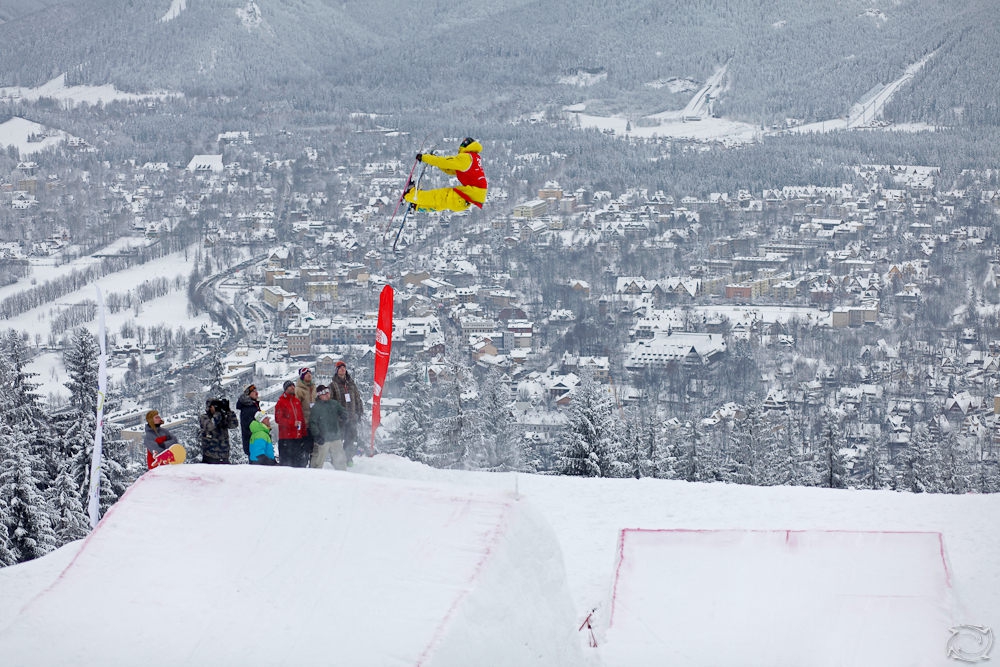 Steffen high above Zakopane
In 2010 Polish Freeskiing Open moved to Harenda slope in Zakopane. This time it was Roy Kittler from Germany who showed the best tricks. Swissman Jonas Hunziker – who regulary visited Poland in next years – was second, and PC Fosse from Norway third. For the second time in a row the title of Polish Champ went to Szczepan Karpiel-Bułecka.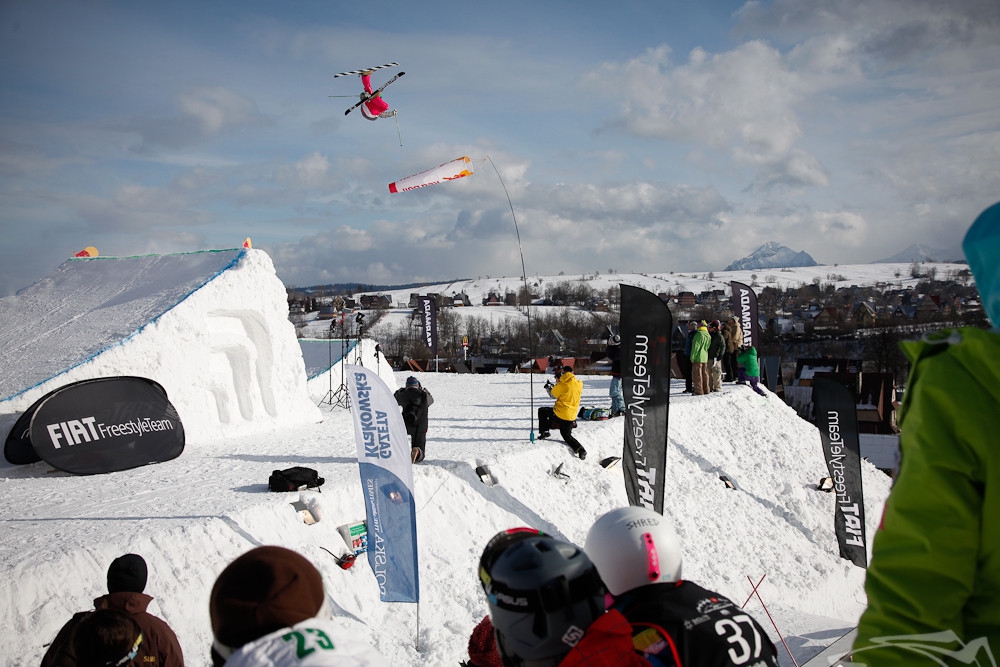 PC Fosse with his signature double
The 10th edition of the event, already recognized as one of the most important events in Central-Eastern Europe, gathered riders from Czech Republic, France, Switzerland, Sweden, Finland, Slovakia, Italy, Great Britain, Norway, Latvia and Estonia. The main prize went to Alessandro Jossen from Switzerland, and Szczepan won the Polish Championship for the 5th time!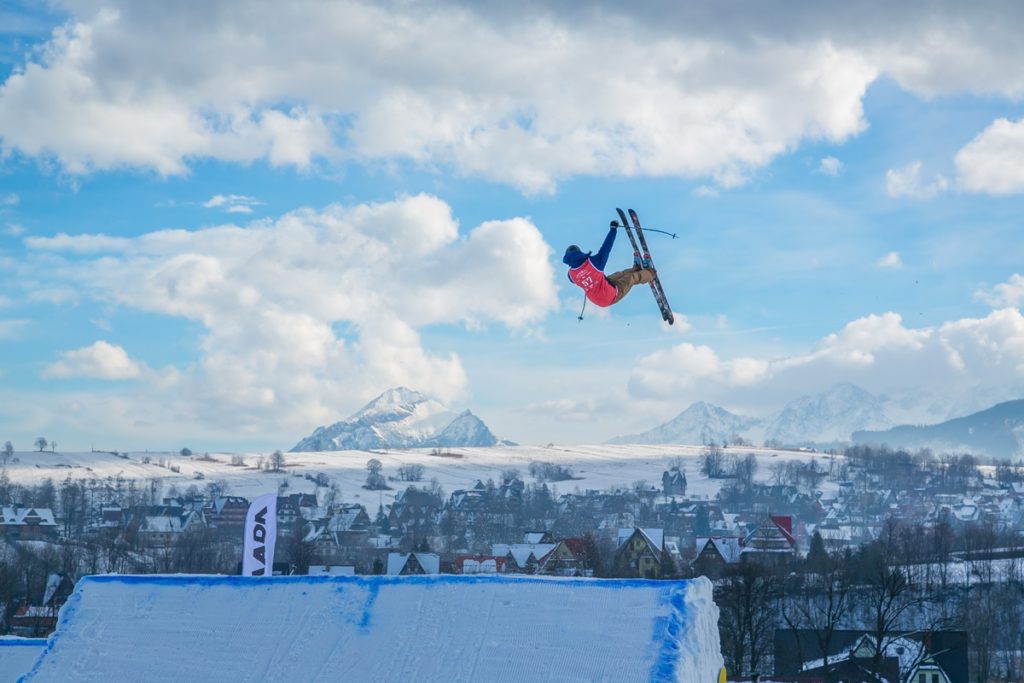 Big Air – ten years later
In 2015 the event took place in the most popular Polish ski resort. For two days thousands of tourists watched freeskiers from 9 countries competing on the big kicker and rail features. Great weather and stunning tricks made for one event to really remember.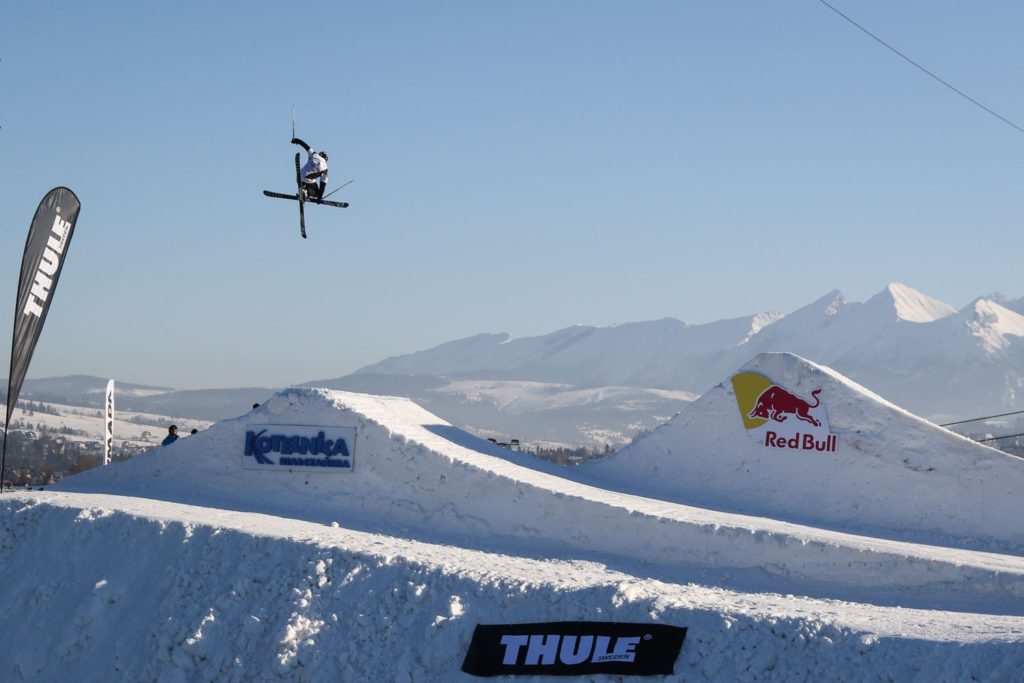 Great weather, great scenery, great tricks = great photos
In 2016 snowboarders and dirtjumpers were invited to join the competition. The first edition of the Winter Sports Event was a huge success and opened a new chapter in the long history of the event.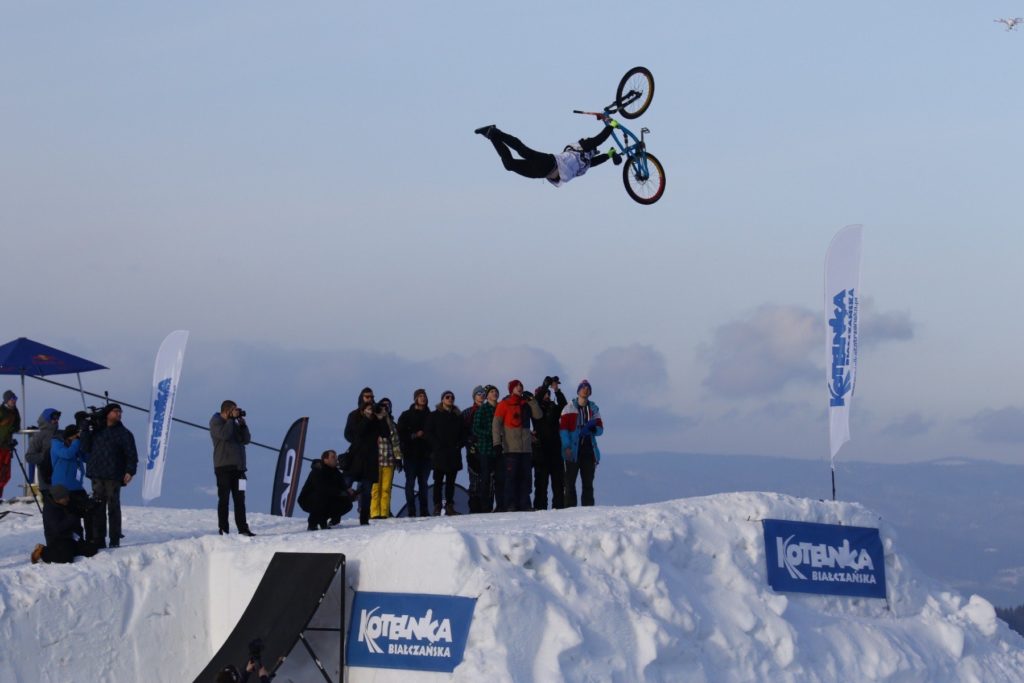 Can you still call it dirtjumping?

Got to admit that snowboarders know how to use those rail features