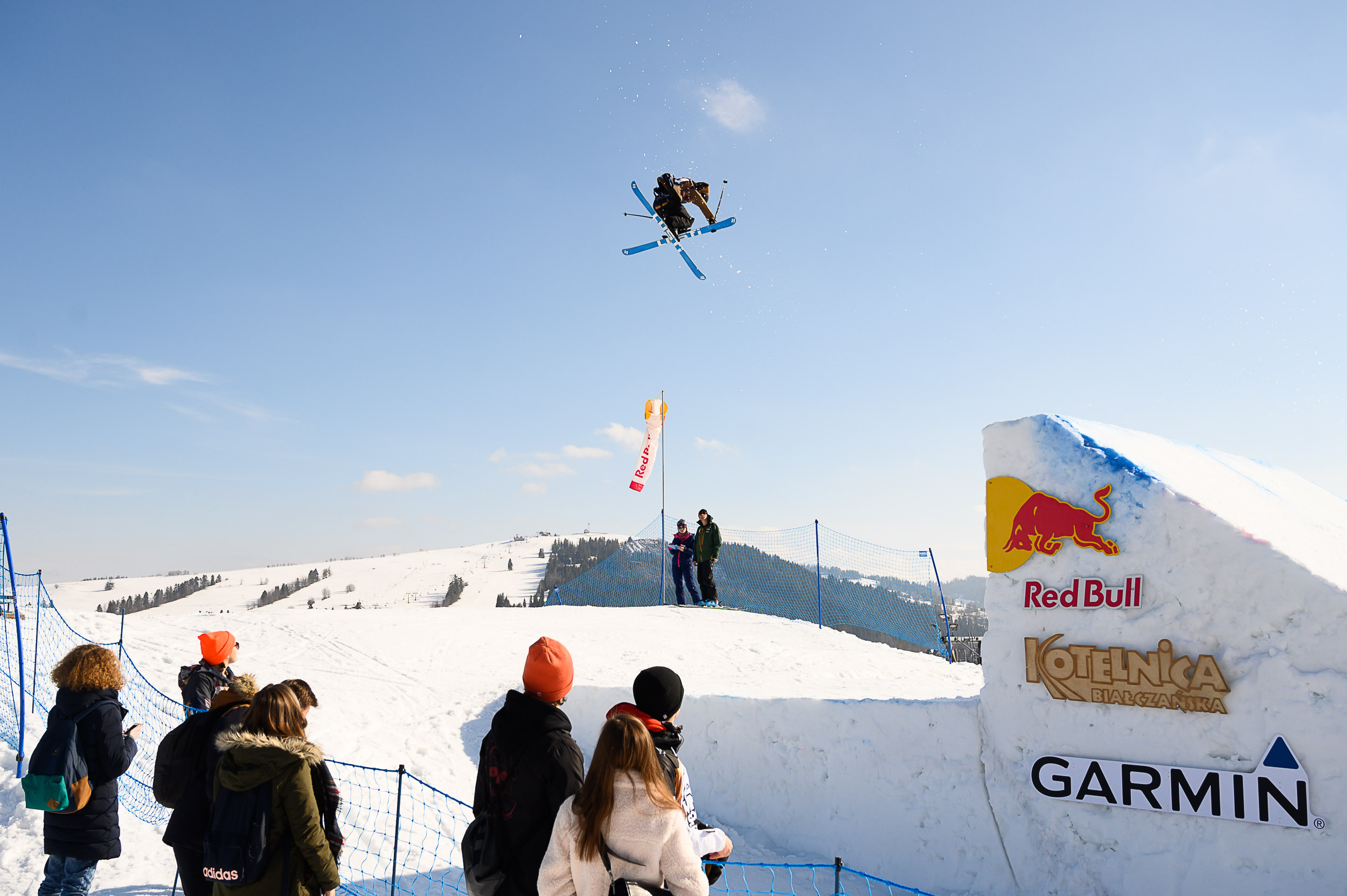 Garmin Winter Sports Festival 2020
Dmitrii Mulendeev and Lena Prusakova from Russia took the top spots in freeskiers competition. Motiejus Morauskas from Lithuania and Polish representative Katarzyna Rusin were best among snowboarders. Dawid Godziek showed he is one of the best bikers in the world casually landing twister no hander on snow…
FIS Freeski & Snowboard European Cup Big Air, FMB World Tour, and close to 100 riders from Austria, Algeria, Belarus, Czech Republic, Croatia, Finland, Hungary, Italy, Lithuania, Latvia, Germany, Poland, Russia, Serbia, Slovenia, Slovakia, Switzerland, Sweden and Ukraine. Garmin Winter Sports Festival 2020 which took place last week in Bialka Tatrzańska, Poland was truly a show of its own.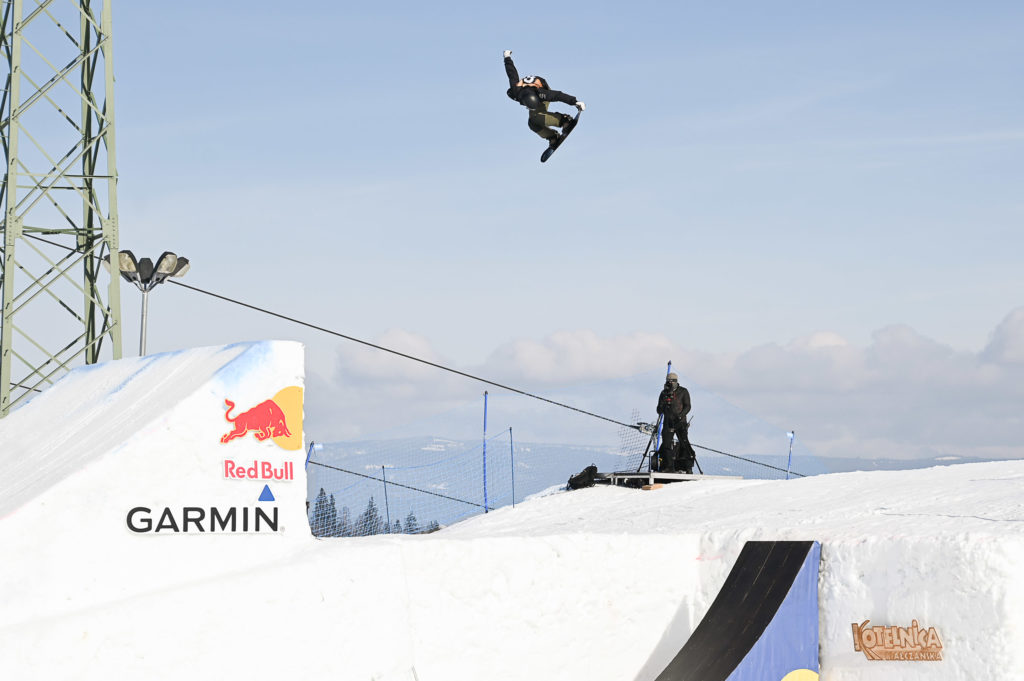 fot. Tomek Gola 
Lithuanian Motiejus Morauskas secured the victory in snowboarders competition with frontside 1080 indy and backside 720 mute. Czech Kristian Salac, the winner of Friday's qualifications, scored high with backside duble cork 1080 and was close to the victory. But with some problems on the landing after his second best trick – frontside 900 tailgrab – had to settle for second place. Dante Brcic from Croatia was third. Katarzyna Rusin from Poland took the top spot in the women competition.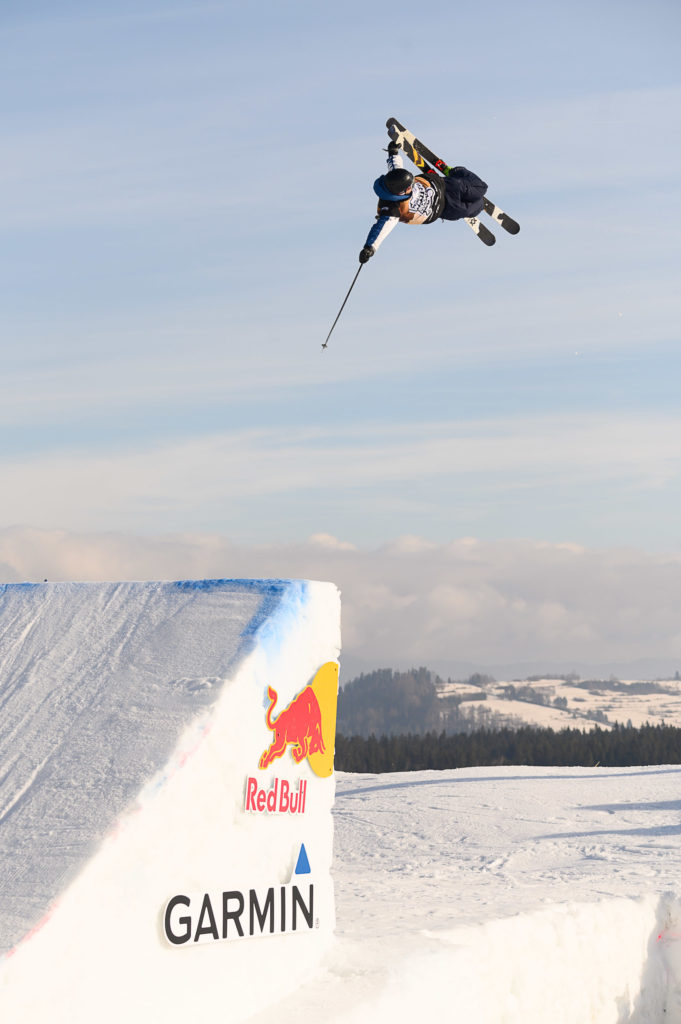 fot. Tomek Gola
The freeski final was simply on another level. Double cork 1080 was the easiest trick to show to even think about the top ten. With some big rotations and huge jumps all the way to the end of the landing the final battle for the victory was between Dmitrii Mulendeev from Russia and Emil Granbom from Sweden. Dmitrii threw left double cork 1440 mute and right double cork 1260 mute. Emil, current leader of the general classification of the European FIS Cup in slopestyle, responded with switch left double cork 1440 safety and left double cork 1260 tail. In the end it was Russian who took the win with just 0.34 pt. Miika Virkki from Finland was third. Lena Prusakova from Russia was best in the women category.
The Polish Freeskiing Championships were also held as part of the Garmin Winter Sports Festival. This year the title went to young blood Janek Burkiewicz (15.)  who secured the victory with double cork 1260.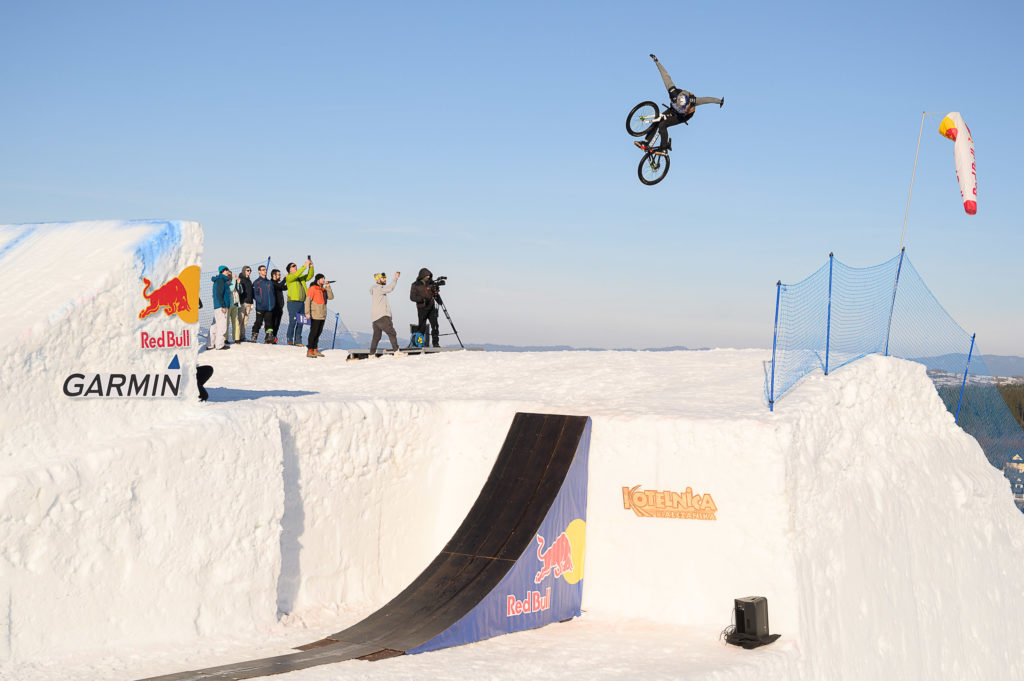 fot. Tomek Gola
Last but not least the bikers took over the jump, and what a show it was. Dawid Godziek secured the victory with twister no hander. Paweł Stachak took second thanks to fronflip triple barspin. Backflip double tailwhip by Austrian Dorian Macher was just enough for the third. Aleksandra Ciupak, the only women jumping on the bike during Festival landed huge backflip, and was greeted with loud applause by the spectators and competitors.
You can check all the action by watching replay of the livestream YouTube
Full results and photo gallery can be found at www.wintersportsfestival.pl
Even more photos and videos can be found at: www.facebook.com/ski2die and www.instagram.com/wintersportsfestival
Results: