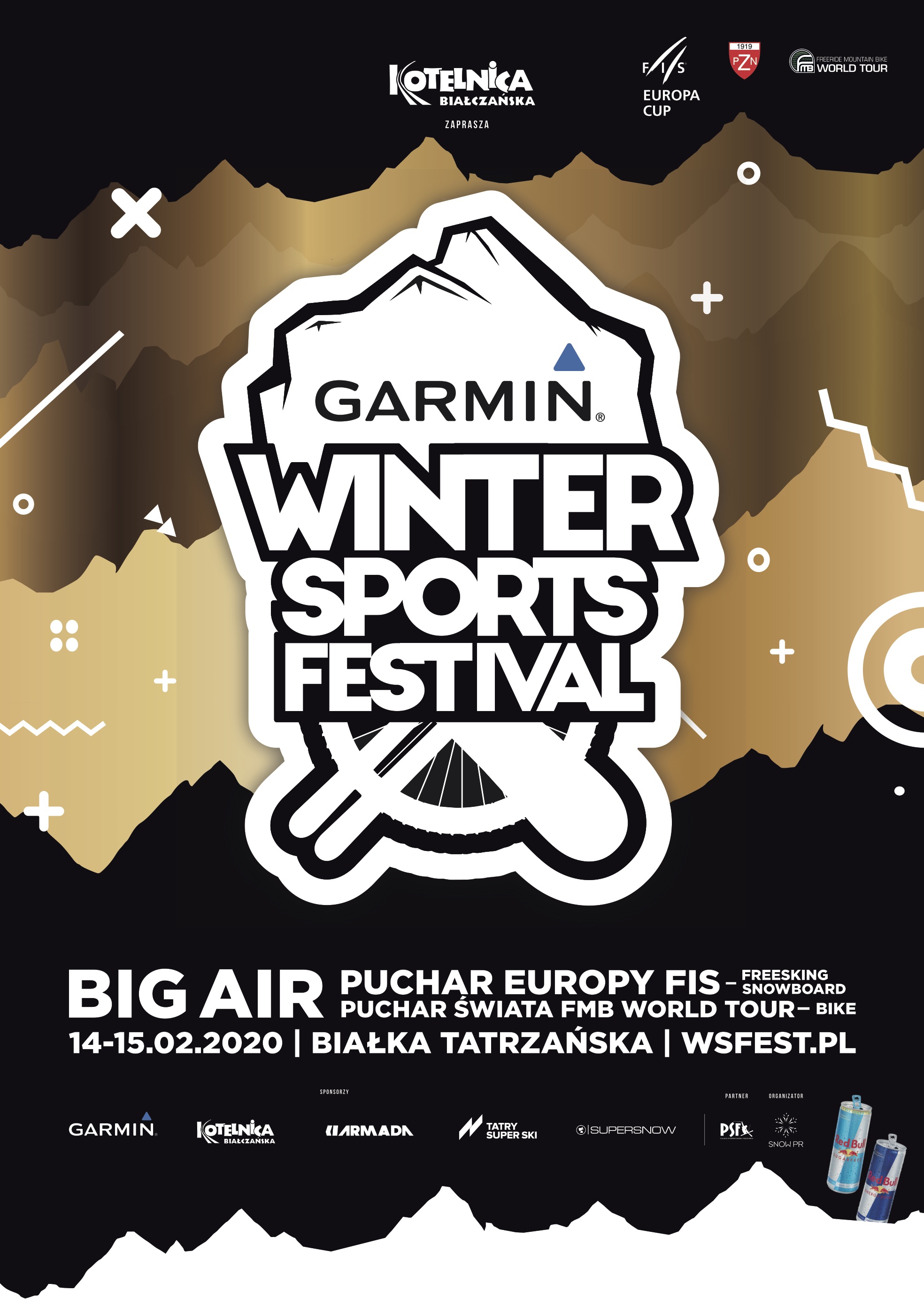 Garmin Winter Sports Festival 2020
By combining the FIS European Cup both for skiing and snowboarding and FMB World Tour competition the Garmin Winter Sports Festival is truly an unique Big Air event. Not everyday you can watch skiers, snowboarders and bikers compete on a big snow feature built at the heart of the popular ski resort. With hundreds of tourists cheering it doesn't take long for the riders start throwing some big tricks. A picture is worth a thousand words, so go check the video below for all the epic action from last year's event:
"I must honestly say that this was the best FIS European Cup competition I have ever been to. Organization, great sponsors, very positive vibes – everything was amazing." – said Tino Stojak who won the competition in 2019, whole FIS Snowboard European Cup in Big Air last season and is coming back to Białka this year.
The 17th edition of the event will take place on 14th and 15th of February in Kotelnica Białczańska Ski Resort (www.bialkatatrzanska.pl). Skiers, snowboarders and bikers can register at: www.wintersportsfestival.pl
The finals will be broadcasted LIVE (Saturday, 15th of February 2020) at event's YouTube channel
For daily updates join Facebook event and follow our Instagram profile