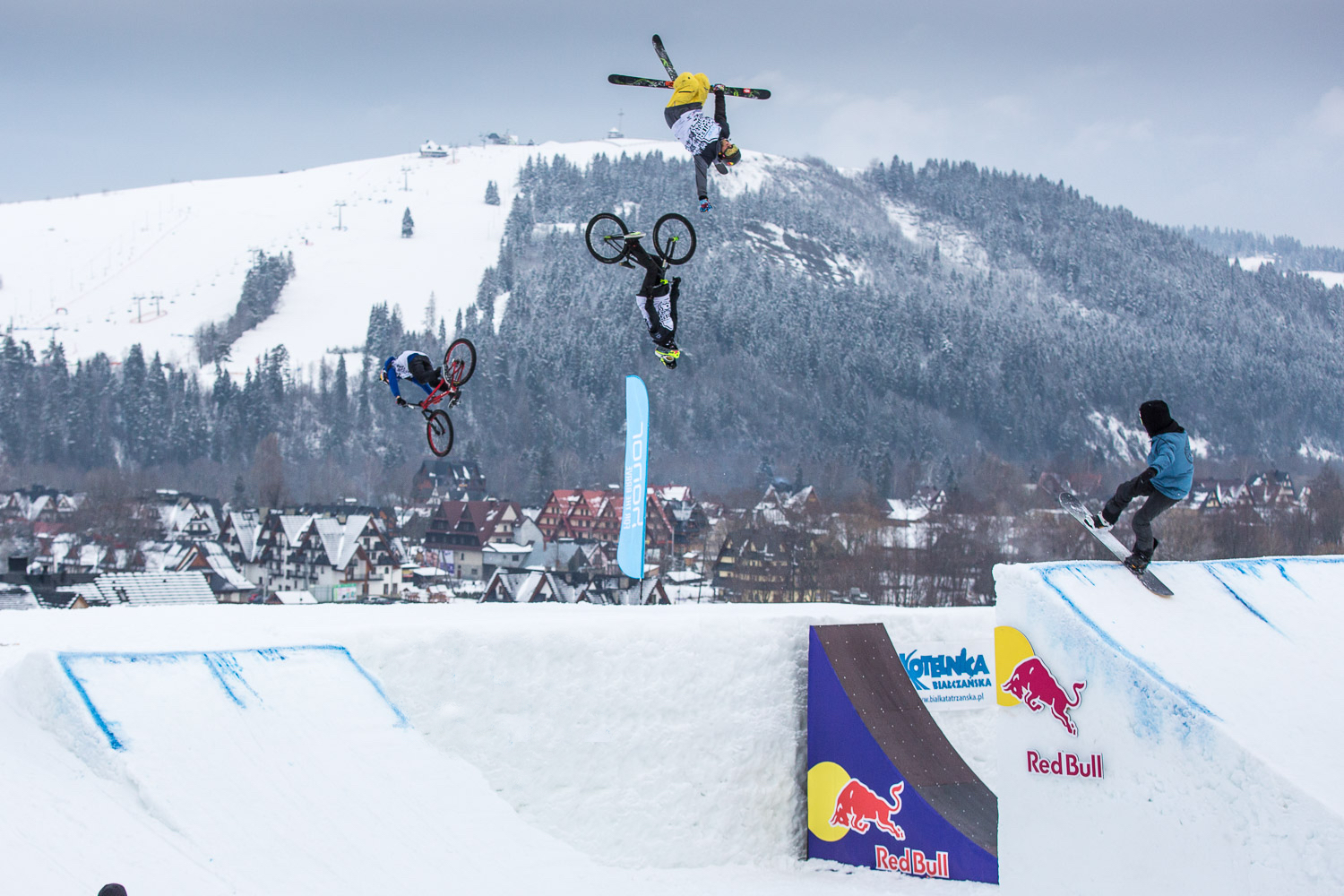 Garmin Winter Sports Festival 2018
One big jump, two takeoffs, three disciplines and a lot of amazing tricks. Garmin Winter Sports Festival 2018 will take place on the 2nd and 3rd of February in Kotelnica Białczańska Ski Resort, Poland.
Skiers, snowboarders and bikers (mtb freestyle) can now register to take part in the Big Air competition, which will be held for the third year in a row in the most popular ski resort in Poland. Those who are more into sliding rails and boxes are also welcome, as the feature packed railpark will be built just next to the big kicker. As in previous years Szczepan Karpiel-Bułecka and Jasiek Krzysztof will make sure that all the features will give you an opportunity to show creativity, style and technical skills.
Prizes in cash and goods are waiting for best riders in both Big Air & Rail competitions. What is more the best snowboarder and the best skier of the whole competition will get the chance to take part in the sandboarding and sandskiing competition in Peru in June 2018 (travel & accomodation expenses covered)!
Garmin Winter Sports Festival (from 2004 till 2015 known as the Polish Freeskiing Open) is truly the classic big air comp, which helped to kick off the careers of some of the best skiers in Europe. The event is part of the AFP World Tour and the Polish Championship in Freeskiing.
With invitation of snowboarders and bikers in 2016 it became one of its kind meeting of action sports enthusiast who ride, progress and party together. It's about time for you to join!
For more visit:
www.facebook.com/events/1756768201284904/
www.instagram.com/wintersportsfestival
www.youtube.com/channel/UCeA3nG3oJDVq16vLSMfIyww