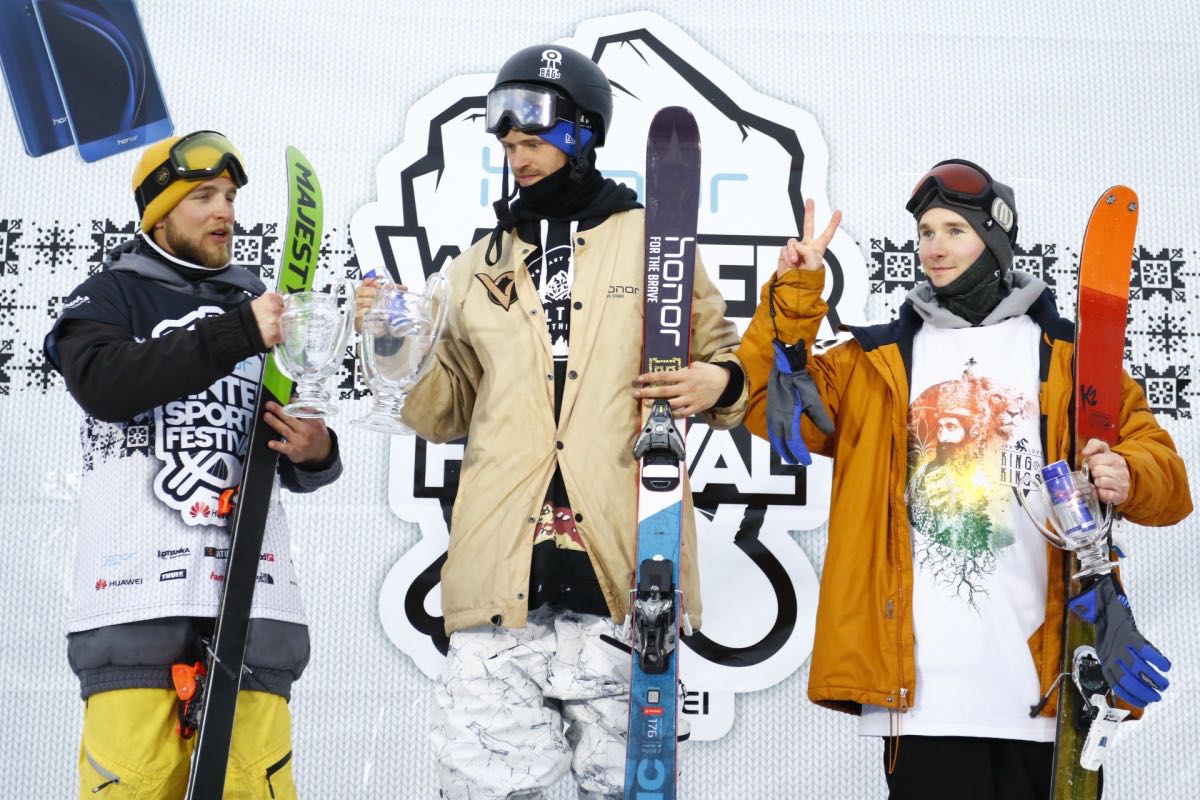 Honor Winter sports Festival 2017 powered by Huawei Finals – report & results
Szczepan Karpiel-Bułecka won the ski Big Air competition and took back the Polish Champion in Freeskiing title. Second place fell to multiple Polish Championship runner-up Jan Krzysztof. Third place was taken by Edvards Lansmanis form Latvia. In women's Big Air freeskiing event the best was Natalia Slepecka, rider form Slovakia who had competed with a wildcard. Zuzanna Witych came in second place, which gave her the Polish Champion title.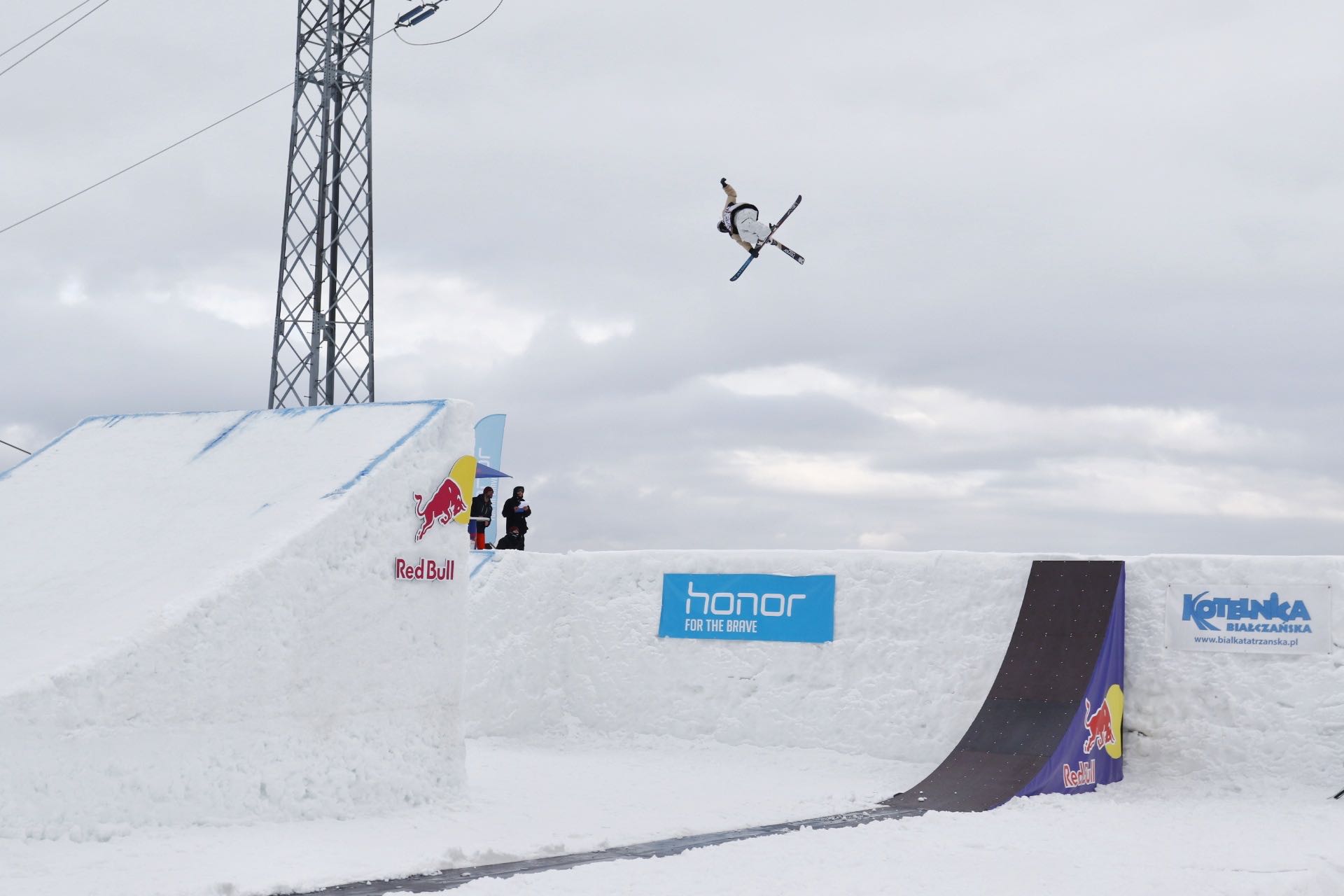 All photos by: Tomek Gola
The top of the podium in snowboarding Big Air event went to Michał Alster. Jakub Skrzypkowski took second and the winner of the qualifications Piotr Tokarczyk came in third sport. He had some troubles with landing his most difficult tricks, which could guarantee him the victory.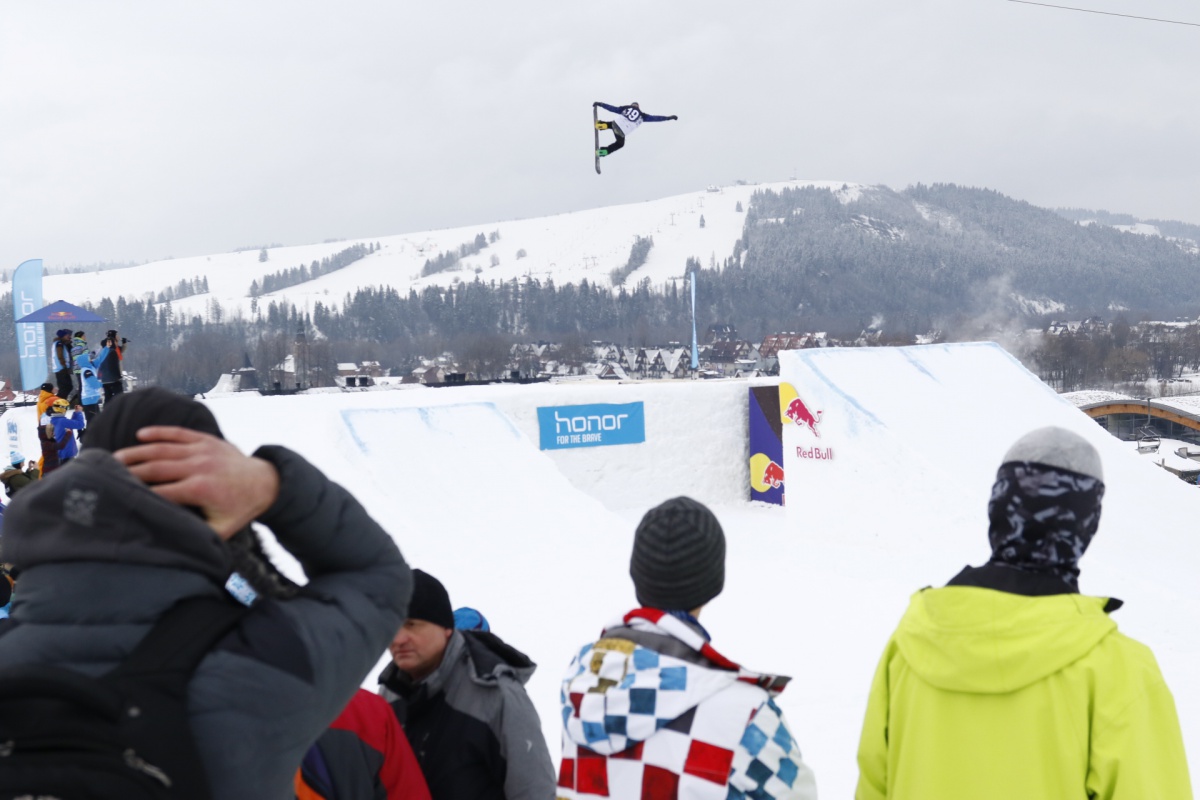 Szymon Godziek, one of the world's top freestyle mtb riders, was unrivalled in bike Big Air competition. The second place was a surprise – after one-year break from riding it was Marek Łebek who showed some most impressive tricks both during qualis, semi – finals and finals. Marcin Rot took the third place.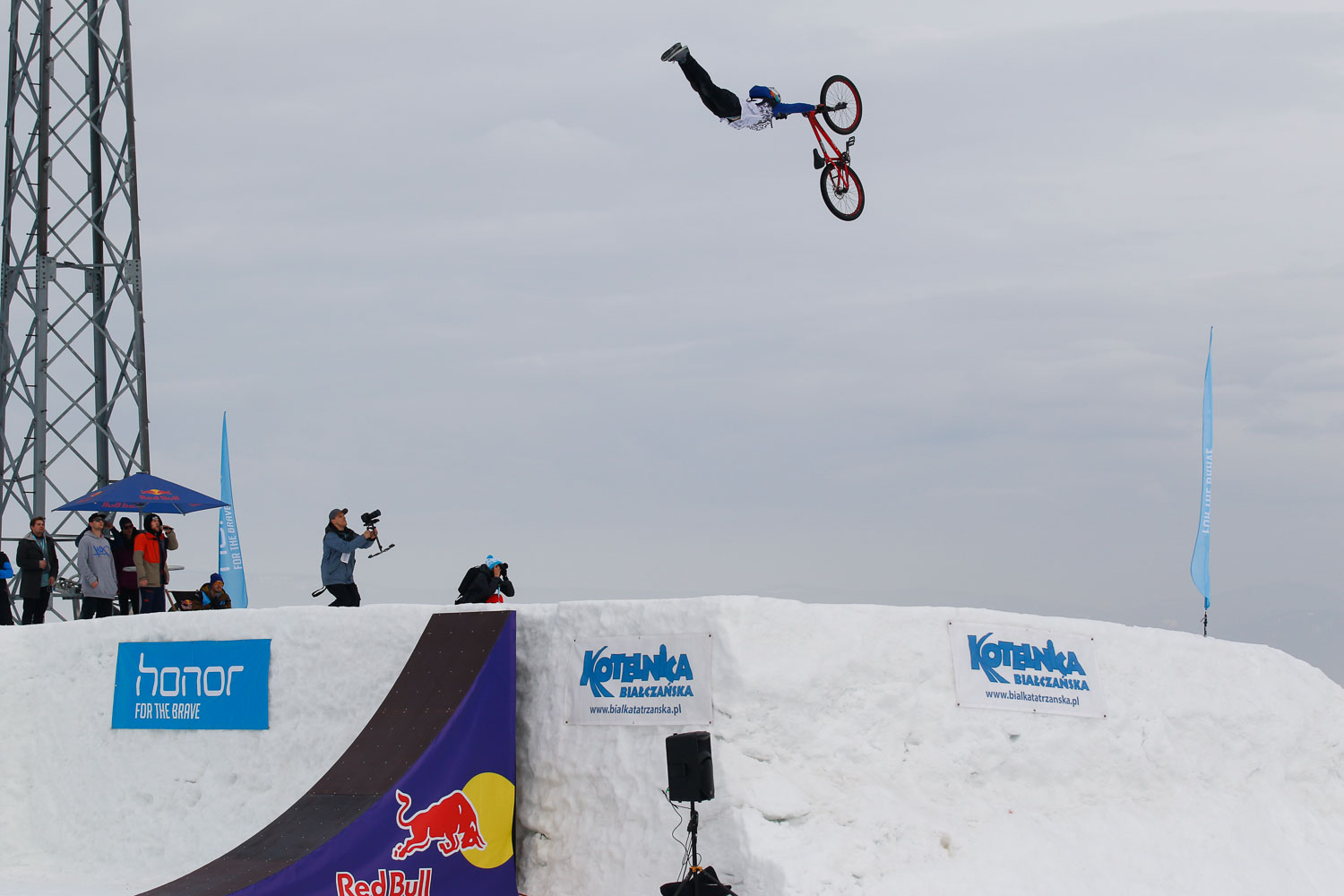 The best skiers in the Rails Jam Session  were Julien Eustache form France and Natalia Slepecka form Slovakia, who made a double-win at this year's Honor Winter Sports Festival 2017 powered by Huawei. The Best Trick Prize went to Frenchmen Robin Romer. Snowboarding competition wins went to Rafał Sypień and Barbara Sekudewicz.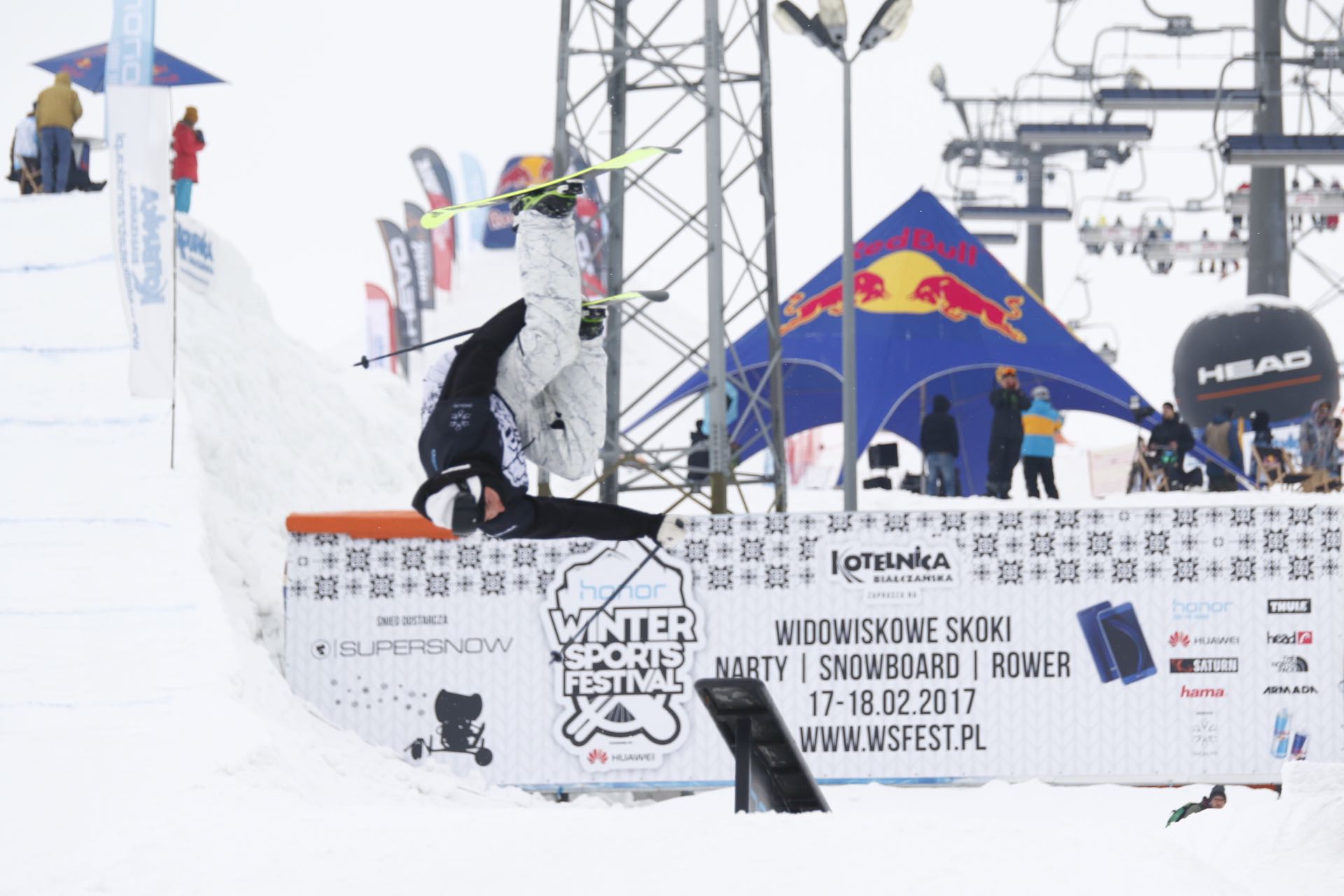 The winners received money prizes and gifts at total value over 50 000 zł, founded by: Honor, Huawei, Thule, HEAD, The North Face, Armada Skis, Hama and Satrun. For more photo and video reports go to:
www.instagram.com/wintersportsfestival
Use hashtags #wsfest #wintersportsfestival and #forthebrave to find even more in social media.
RESULTS – FINALS
SKI | BIG AIR | MEN
Rank
BIB
Name
Secondname
Country
Score
1
23
Szczepan
Karpiel-Bułecka
Poland
88
2
69
Jan
Krzysztof
Poland
84,5
3
66
Edvards
Lansmanis
Latvia
80,83
4
74
Maxime
Fornier
France
80,17
5
73
Julien
Eustache
France
78,83
6
24
Alex
Neurohr
Switzerland
75
7
17
Adrian
Aapro
Sweden
68,67
8
11
Robert
Szul
Poland
33,67
SKI | BIG AIR | WOMEN
Rank
BIB
Name
Secondname
Country
Score
1
38
Natalia
Slepecka
Slovakia
84,83
2
39
Zuzanna
Witych
Poland
74,33
3
6
Julia
Bogunia
Poland
63,83
4
13
Alina
Trybus
Poland
58,17
SNOWBOARD | BIG AIR | MEN
Rank
BIB
Name
Secondname
Country
Score
1
33
Michał
Alster
Poland
154,67
2
19
Jakub
Skrzypkowski
Poland
153,33
3
15
Piotr
Tokarczyk
Poland
148,33
4
42
Kamil
Knop
Poland
106,67
5
32
Nikodem
Franczak
Poland
91,33
6
3
Aleksander
Czuba
Poland
80,33
7
25
Edward
Castle-Henry
United Kingdom
73,33
SNOWBOARD | BIG AIR | WOMEN
1
18
Gosia
Śniegórska
Poland
112,33
2
28
Agnieszka
Rusin
Poland
98,33
SKI | RAILS | MEN
Rank
BIB
Name
Secondname
Country
1
73
Julien
Eustache
France
2
16
Robin
Romera
France
3
24
Alex
Neurohr
Switzerland
BEST TRICK
16
Robin
Romera
France
SKI | RAILS | WOMEN
Rank
BIB
Name
Secondname
Country
1
38
Natalia
Slepecka
Poland
2
39
Zuza
Witych
Poland
3
13
Alina
Trybus
Poland
SNOWBOARD | RAILS | MEN
Rank
BIB
Name
Secondname
Country
1
48
Rafał
Sypień
Poland
2
32
Nikodem
Franczak
Poland
3
34
Maciek
Długosz
Poland
BEST TRICK
48
Rafał
Sypień
Poland
SNOWBOARD | RAILS | WOMEN
Rank
BIB
Name
Secondname
Country
1
46
Barbara
Sekudewicz
Poland
2
28
Agnieszka
Rusin
Poland
3
18
Gosia
Śniegórska
Poland
BIKE | BIG AIR | MEN
Rank
BIB
Name
Secondname
Country
1
27
Szymon
Godziek
Poland
2
9
Marek
Łebek
Poland
3
36
Marcin
Rot
Poland
4
14
Paweł
Stachak
Poland
5
60
Oskar
Soczyński
Poland
6
59
Adam
Glosowic
Poland
7
51
Yura
Starosta
Ukraine
8
1
Maris
Ornins
Latvia
9
27
Szymon
Godziek
Poland
10
9
Marek
Łebek
Poland